Scheme on Regulation of Disposable Plastic Tableware
In order to reduce the use of disposable plastic tableware at source with a view to minimizing the impacts of plastic pollution on the marine environment and human health, and helping reduce carbon emissions to mitigate climate change, Environmental Protection Department (EPD) conducted a two-month public consultation on "Scheme on Regulation of Disposable Plastic Tableware" in July 2021 and received over 8 000 submissions, amongst which over 90% of the comments supported to regulate disposable plastic tableware progressively by legislation.
To speed up the pace of reducing plastics, EPD proposed to advance the first phase of regulation to six months after the passage of the Amendment Bill (in the second quarter of 2024 at the earliest), to allow time for the community to get prepared.
Disposable Plastic Tableware to be Brought under Regulation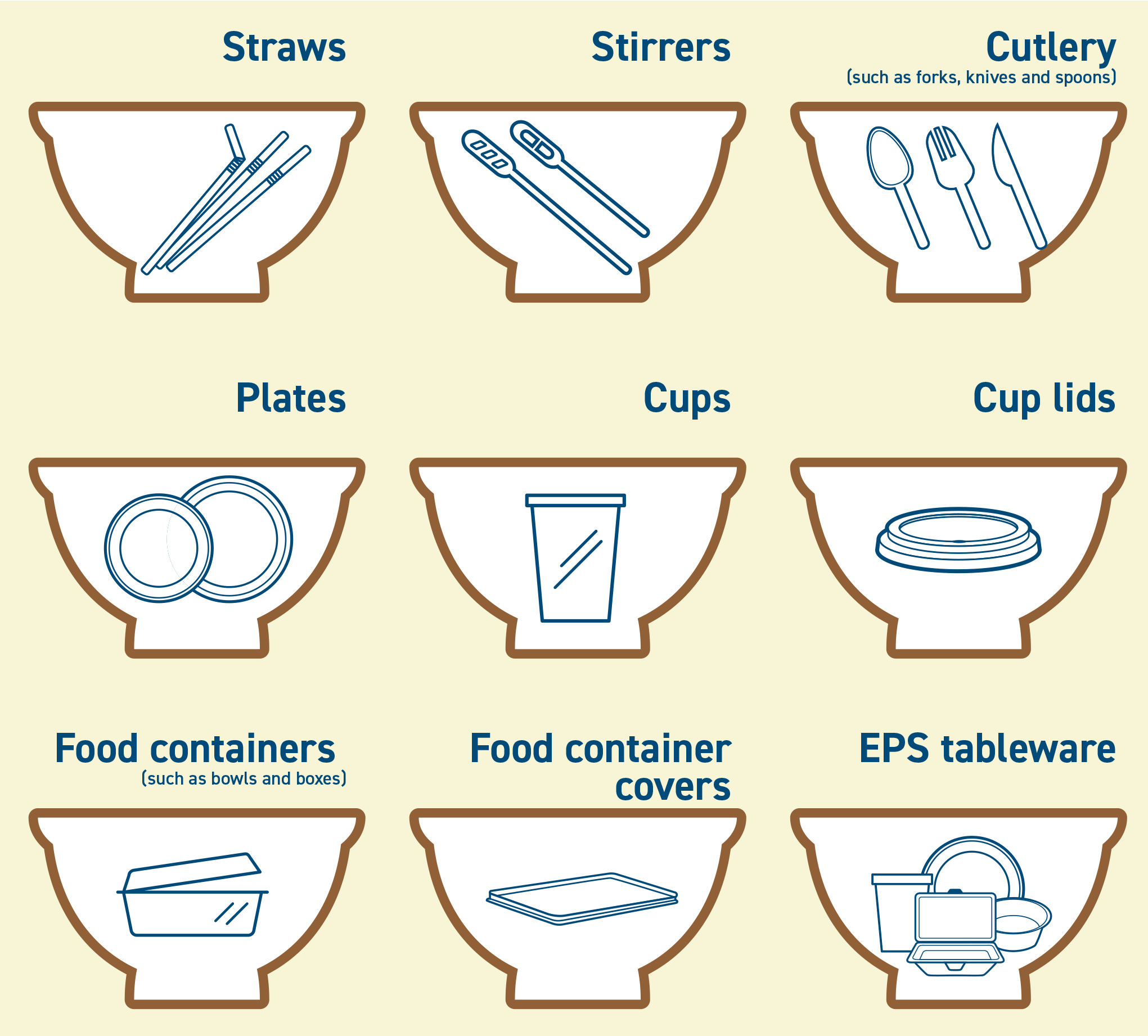 Overview of the Phased Regulation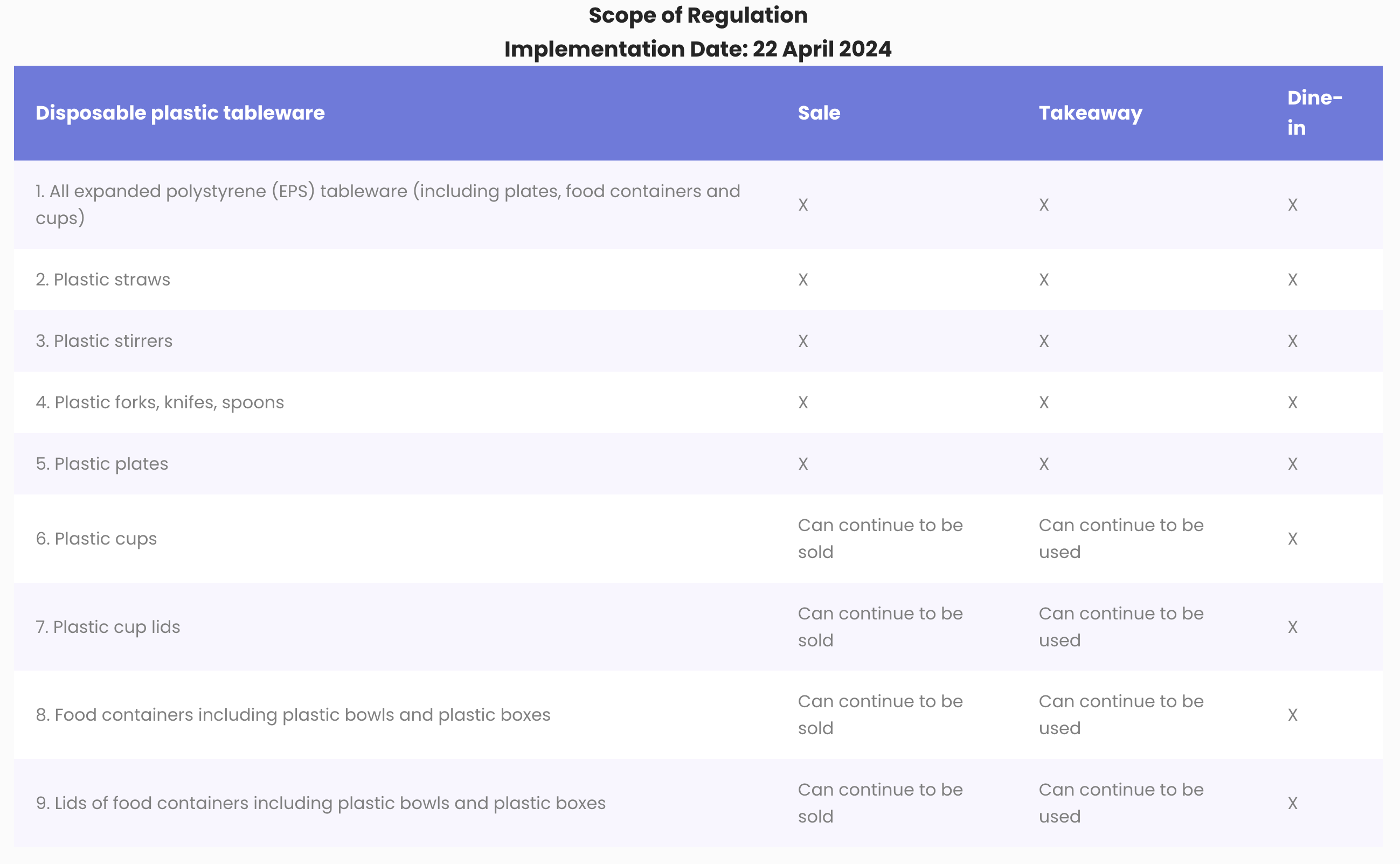 Green Tableware Platform
This information platform aims to provide more information on the alternatives to disposable plastic tableware in order to facilitate the food and beverage (F&B) industry and the public to have a better grasp of different choices offered by the market, and also facilitate the trades to get a better understanding of alternatives that can meet the requirements of the regulation.

Interested tableware suppliers may submit application to the Secretariat for enrolment of their non-plastic disposable tableware products. Qualified suppliers and tableware products will be displayed in the "List of Suppliers" and "List of Tableware Products" of this Platform respectively for reference of the trades and the public.